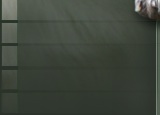 Czech Champion
Club Champion
German VDH Champion
5xCACIB, 3xres.CACIB, CACA
Class winner at DWS 1994 Bern


Central European Winner
Junior Club Winner 1993
Winner of Club Cup 1994
Hunting exams: 2nd prize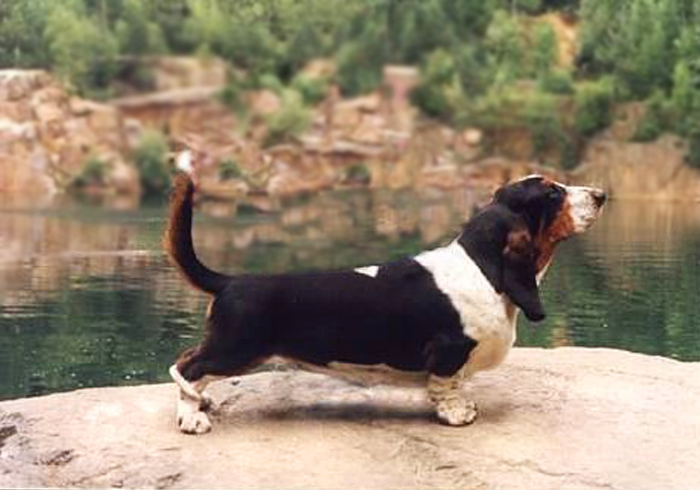 Atilla was the very first famous representant of our kennel. He was born in our first litter by our bitch Heidi of My Sweet Home, import from Germany in age of 6 years, from the kennel of Mr.Manfred Sons.
His sire was World Winner Quintus von Herzogtum Juelich, carrier of american blood line Tal-E-Ho's and canadian blood line Chantinghall.
Atilla was a real aristicrat in our pack, first bred puppy, who gained the Champion title, passed hunting exams and became sire to many litters.
Due to him we got noticed by the big european breeders.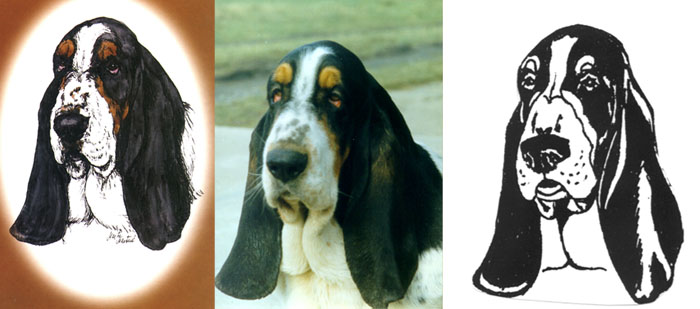 Atilla's portrait made by artist mrs.Marta Mastná, became a logo of our kennel.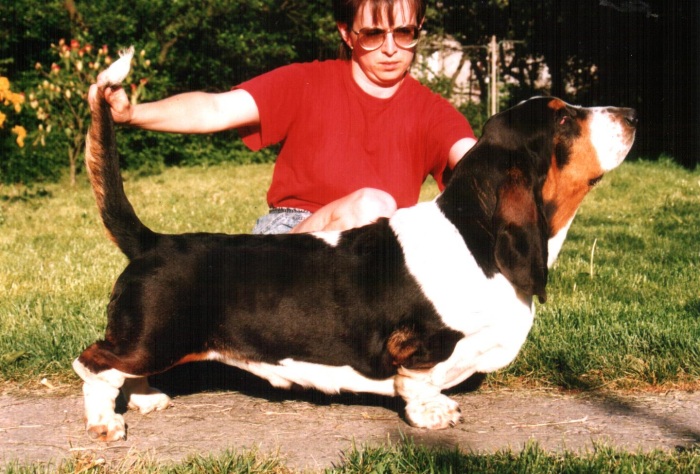 1995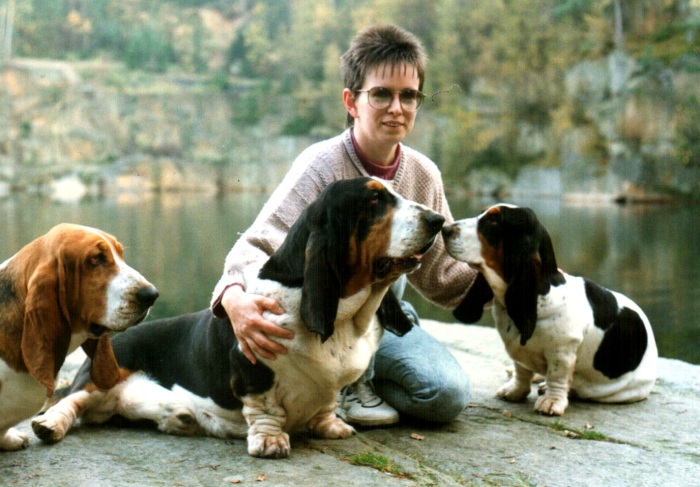 1996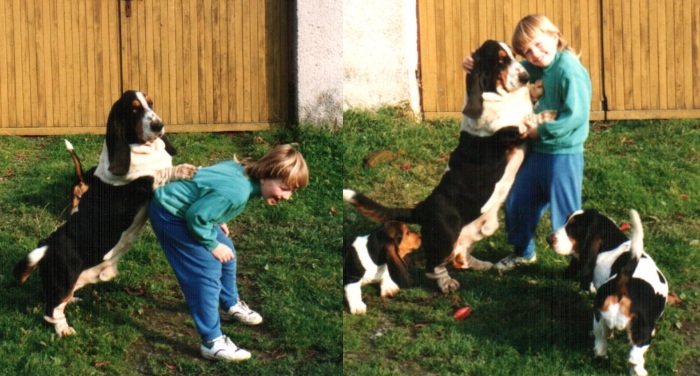 1997: Tall boy Atilla and his little friend Eva.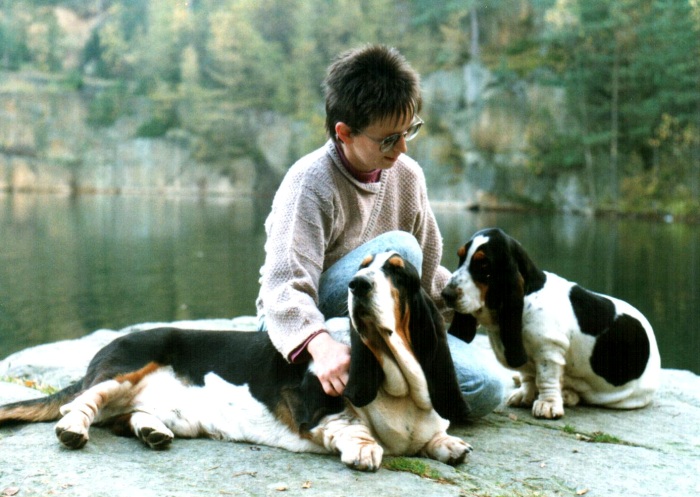 1996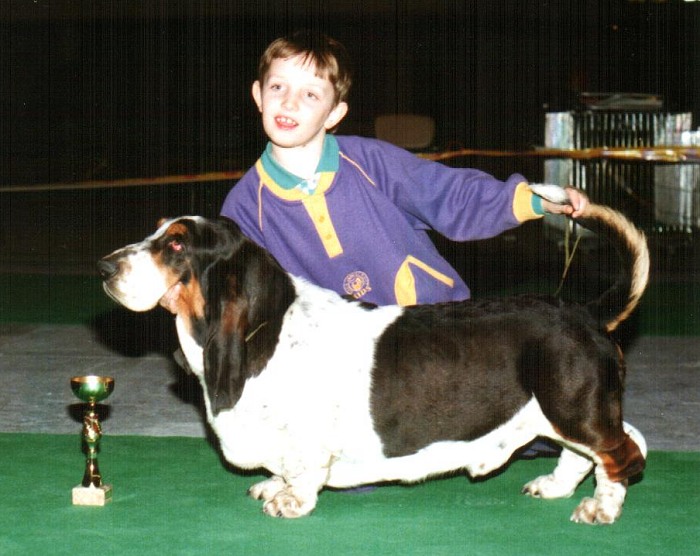 Atilla and our son Honza.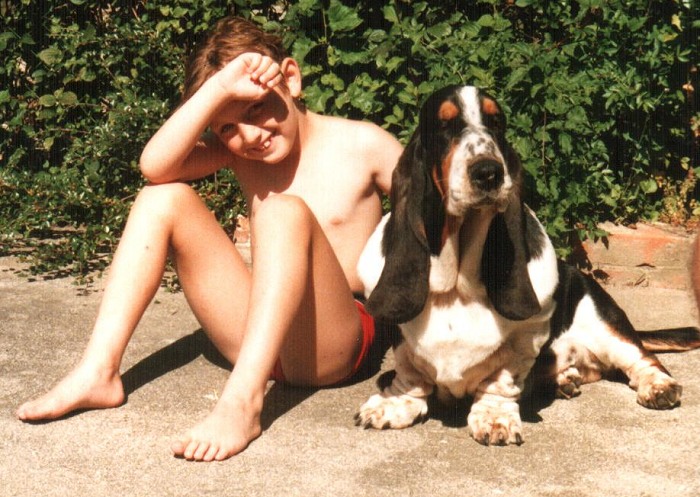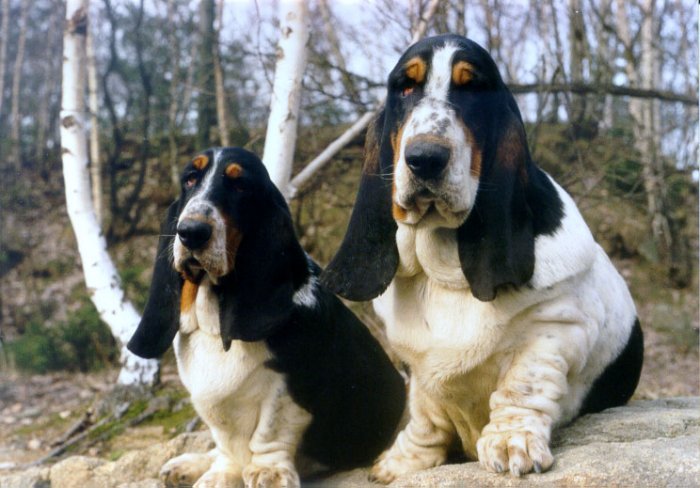 ATILLA and BLACKIE BOHEMIA HORRIDO - brother ans sister - just one year of age is betwen them.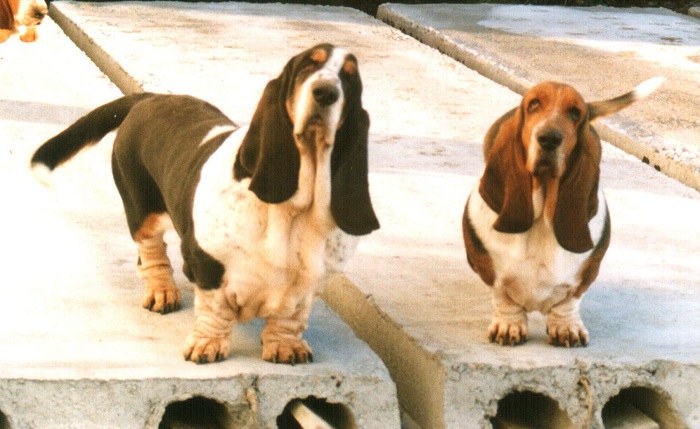 ATILLA and ELISABETH BOHEMIA HORRIDO - sire and his daughter, 1998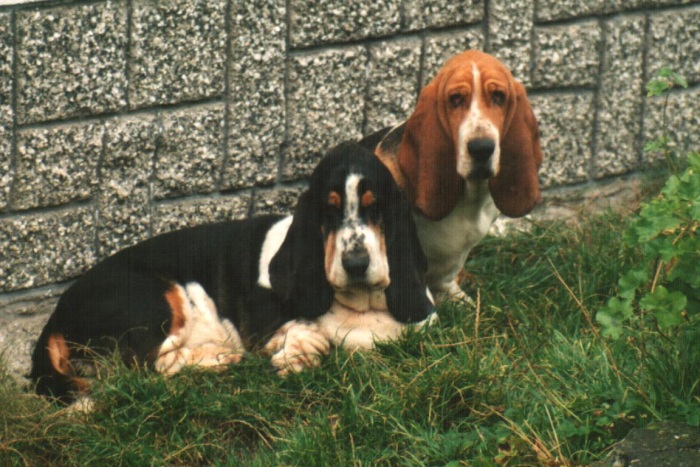 ATILLA and DINO BOHEMIA HORRIDO - two males who made a harmonic duo.
Though they were both used for breeding they could live together without fights. Mainly due to Atilla's piecefull character.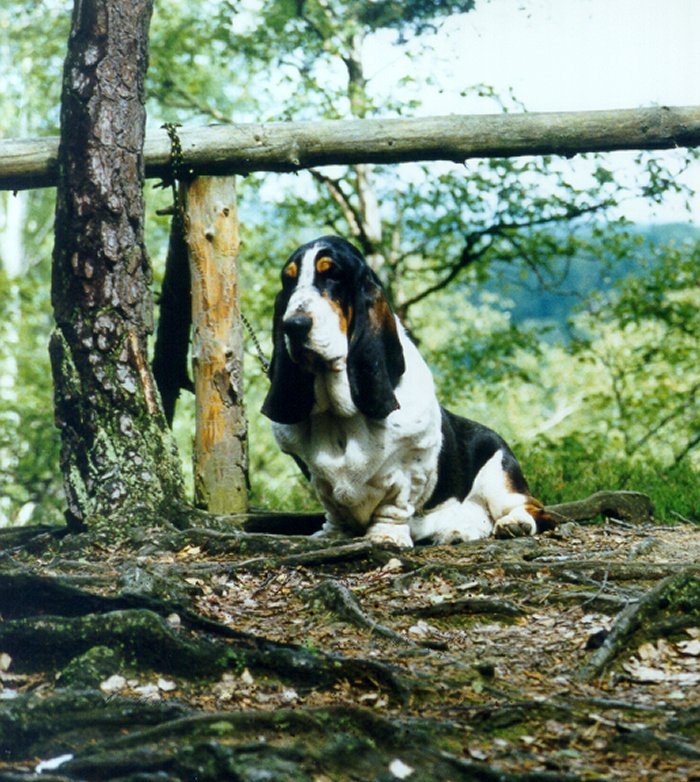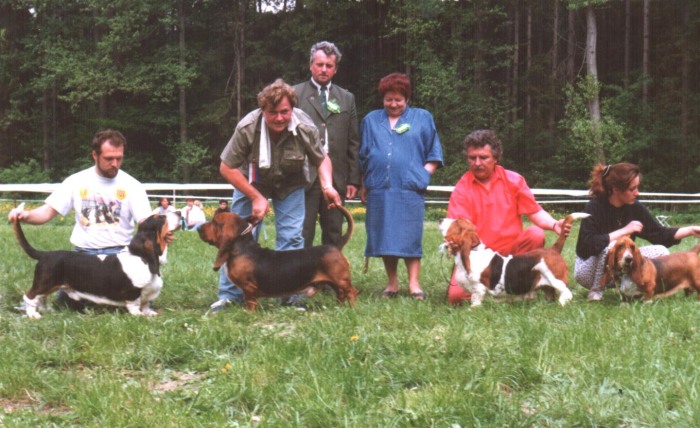 Club Show 1993 - on the left Club Junior Winner ATILLA BOHEMIA HORRIDO.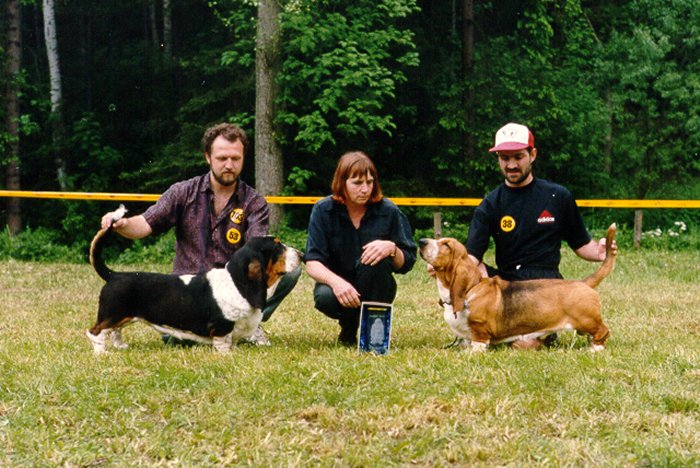 Club Show of Basset Klub CZ 1994, judge: Carla Gerber,
ON THE LEFT: ATILLA BOHEMIA HORRIDO - ex1st and CAC in working class, on the right: BENOIT'S BUGSY BERNARD, ex1st and CAC in open class and Club Winner, bred and owned by Anne-Therese Borch and R.Bendtsen, DK.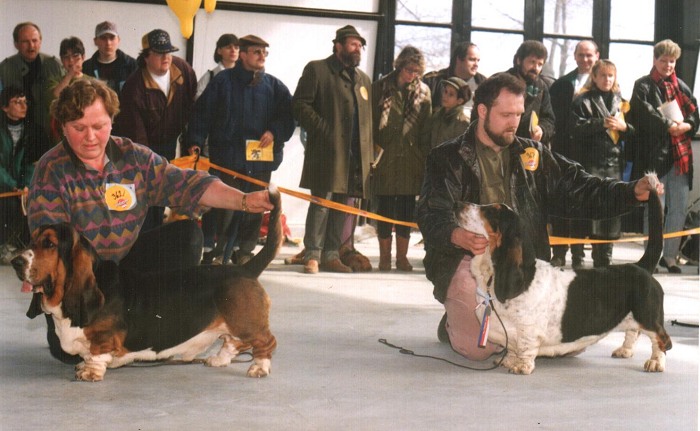 Internat.show in Brno, february 1994: on the left Masterpeice v. Hollandhein - res.CACIB, on the right: Atilla Bohemia Horrido - CACIB, judge D.Poláková, CZ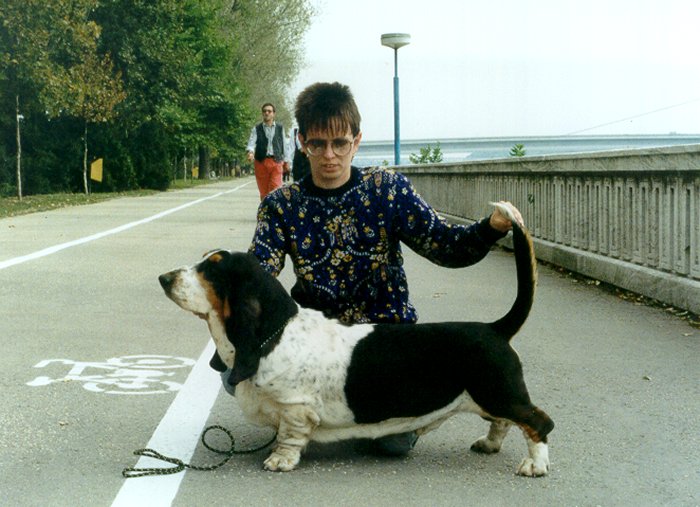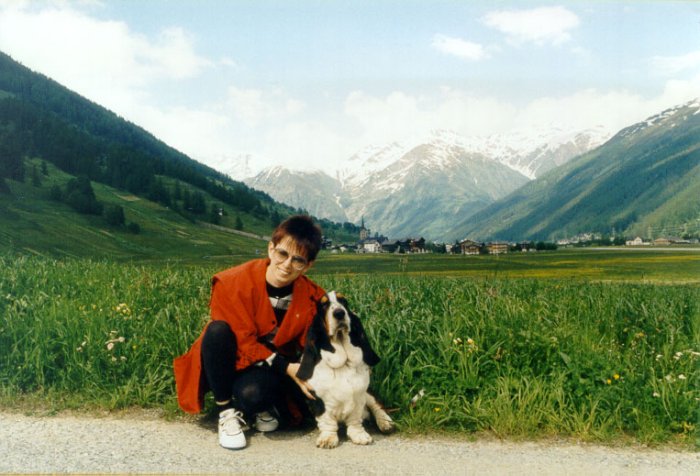 Switzerland 1994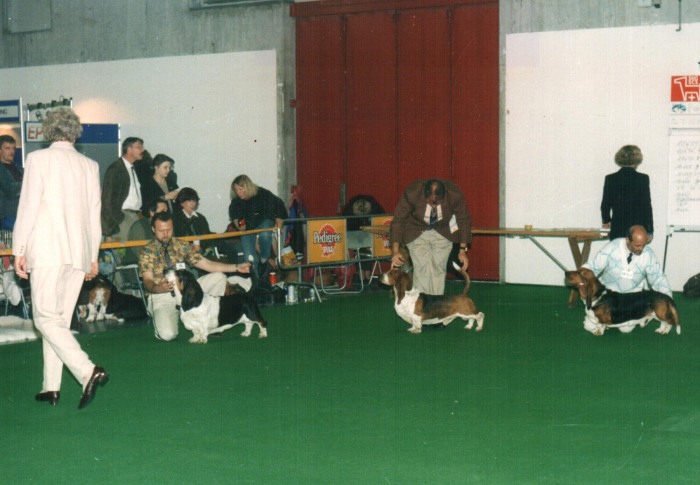 World Dog Show Bern 1994 - Atilla Exc.1st in working class in competition of 5 males.
On the picture: Atilla in CACIB competition among 3 best males of the world!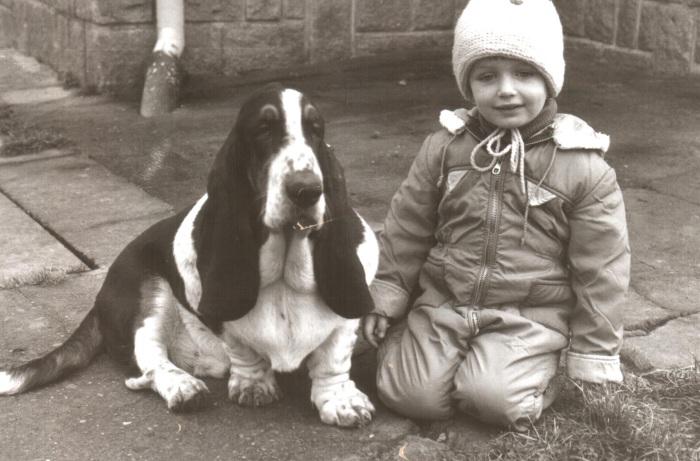 1992 - Atilla with daughter Eva. This huge boy was a nice companion to our kids
and in practice showed that basset is an ideal "baby-sitter".