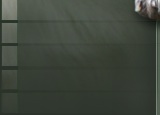 We have bought our first Basset Hound in 1986. Iva was active member of Hound Club, which was the one and only official body of breeding Bassets in former Czechoslowakia. In 1991 Iva was founder of Basset klub, elected as one of members of the first board and for long 15 years worked as editor of club magazine "Basset-Telegraf". In 2000 she edited the club almanach, published by the club on occassion of its 10th universary. Iva was active in planning and organizing club and special shows, which make use of her good contacts to judges and experts from abroad. It was her idea to organize so-called "bassetiade" as a meeting of Bassets and people, who love them, to make joy in competing in un-common disciplines. The first bassetiade runned at castle Lipnice in 1998. from her iniciative and under support of her colleagues she organized breeding seminars - in the year 1999 on occasion of special Basset show, and in 2010 a seminar about chages in the standard.

Iva with her Bassets, 2010.


In 1998 first czech book "Baset" by Iva was published in Dona, publishing company. It is still the only czech original book about the breed. In 2001 Iva became judge and since that time she judge Basset Hounds and another hound breeds here and abroad. She works on further approval of another breeds according to F.C.I. classification. Thanks to that she educate herself in knowledge of german and english terminology in dogs anathomy. Since 2009 Iva is an international F.C.I. judge - a special judge for hound breed.


Iva is founding member of Basset klub ČR and actually secretary of Hound Club CZ, long-years member of austrian club (ÖBLC) and german club (BHC after leaving BHF in 2001).


The kennel Bohemia Horrido was estabilished in 1992. At the beginning we got strong suport from Germany - Mrs.Wilma Drömont, the owner of oldest Basset Hound kennel in Germany "v.Herzogtum Jülich) and Mr.Manfred Sons (kennel "of my sweet home"), and last but not least - we got frienship for the whole life, when we went in contact with twoo wonderfull people, a dannish couple Anne-Therese Borch and René Bendtsen (kennel "Benoit´s"). Thanks to them we started our breeding on new Bassets, which since 1993 made their part on improving the breed in our country. Especially home bred champions Atilla Bohemia Horrido (1992-2002) and Dino Bohemia Horrido (1994-2001).


In 2007 our Daughter Eva bought her own dog - Braque d'Auvergne. Jazz od Smutne ricky "Packa" has got a very long list of the highest titles during her life (including world and european winners) and together with Eva they attended university in Brno. Her second litter was very successful at shows and also hunting tests. We kept a boy called Bollinger, unfortunately his health issues in his early age did not enable his nervous systom to fully develop and although he is doing very well now, we never even tried to use him for breeding and do not plan to have any addition of the breed in our kennel in the near future.



World dog show Leipzig 2017, from the left: Eva and Iva Černohubová, EW BISS Calvin Klein Bohemia Horrido, fresh res.World Winner 2017 Ch. Bassetterre Zara Sophie and fresh Veteran World Winner 2017 Ynes Bohemia Horrido.


In 2018 the kennel Bohemia Horrido was officially passed over to our daughter Eva. The same year in May 9 dark puppies out of resWW & Ch. Bassetterre Zara Sophie were born (frozen semen AI) sired by the american living legend - US Nationals double winner By-U-Cal's Monkey On The Bayou.

Bassets Bohemia Horrido are well know from show rings, though they are not numerous. Many of them have passed working trials under leading of Iva´s husband Fanda. Some of them have been awarded by certificate CACT.

Since 2005 our daugther Eva plays big role in preparing and handling our Bassets at shows. Eva learnt not ony at home, but also during her summer working stays in the dannish kennel Bobass of our good friends Bodil and Gert Bossen and in 2015 also in the UK kennel Switherland (Phil Freer & Marira Rodgers). Eva got her every first experience in handling our Bassets (especially our home bred champion Velvet Bohemia Horrido) in the competition Junior Handling. In 2000 to 2007 she was quite rare with Basset Hound in this competition. Basset is not a breed, that belong to popular in this kind of competition, as his training needs much patience and consistency, but also sagacity – and it is never ending challenge. despite of this Eva made several remarkable results - and her sedulous work on dogs and herself brings her now success in the show ring.

We have to thank to our son Honza for his patient care about our Bassets in days, when we travel far away from home to shows all around Europe.


We are not a big breeders and have only one or two litters in a year. Our Bassets are successfull on shows here and abroad, while lot of champion titles evidence this.
Much more that number of championships and will to win, we want to breed true Bassets. That means to aviod exagerations, that change Basset into a monster, which has nothing to do with original purpose of a hunting dog. We love Bassets melancholic look, we like to sink in its loose skin around neck and pet its long velvet ears.
We endeavour to breed such Bassets, who do not have troubles when using eyes to see (because of toom uch loose skin on face)- or when using legs to move properly in natural terrain. Knowing, that a true Basset loves to move in the nature, we can not breed any other way.


Our dogs live in the kennel and have a whole-day acces to a big garden, having often contact with all members of our family. They protect their own territory from strangers - by barking, which is very low-toned and is very far away to hear - We thank to all our neighbours for their toleration.



We breed our puppies with love and care. They are born in our house and during their growth we let them enjoy touch of human hand and to listen to human voice every day. They learn to trust to human love and care very much. When they are bigger, they go out to recognise grass and sunshine, having allwasy opportunity to hide away from too strong wind and rain. Under our supervision they meet other members of our Basset pack and get socialized. They leave our home with believe, that every dog and every man is a friend.


Every of our puppy and dog has it place not only in the kennel, but also in our hearth. We are pleased, when new owners keep in contact with us, even after their Bohemia Horrdio puppy grows up to an adult dog. The biggest satisfaction for us is, when -after years, when they loose their dog- the same owner comes back to us and want to buy a new puppy again from our kennel.


We do not mind to travel houndred kilometers for representation of the breed and for improving the breed. Thanks to dogs we have met many new friends here in our country as well as abroad. Many of them stayed our friends for the whole life. We are looking forward to meeet another wonderfull people, their dogs and countries


Life without dogs might be easier, but it would not be so full and beautifull!