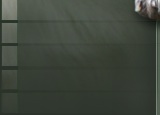 Czech Champion
Club Champion
German VDH Champion
8xCACIB, 3xres.CACIB, 4xBOB
Austrian Champion
Interchampion

r.CAC at WDS in Budapest 96 in open class
2x BIG at big international shows - Brno, Wels(A)
Winner of Club Cup 1996 and 1997
Hunting Exams: 1st prize - CACT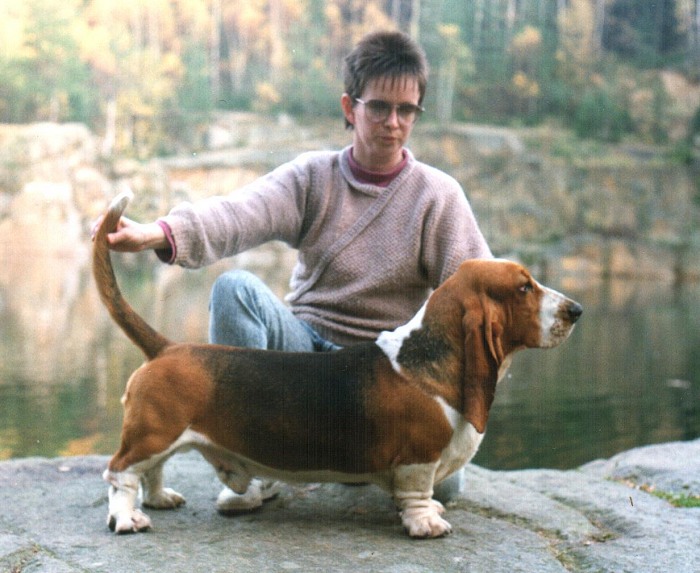 1998 - 4 years


Dino was son of our bitch Benoit's Twyla Tanyana (breeder Anne-Therese Borch and René Bendtsen), which we imported from Denmark in early 90's. His sire was danish stud male Ch.Moerkeberg's Ivanhoe. Out of this combination 2 puppies stayed in our kennel - Dino and his sister Daggi.
Dino loved to show himself, under handling of his master Fanda he obtained many titles and passed hunting exams. At that time Dino had an outstanding pedigree in the central Europe, due to it several kennels from abroad used him for their breeding programme, mainly from Germany. Unfortunately today they are no descendants in our kennel from him.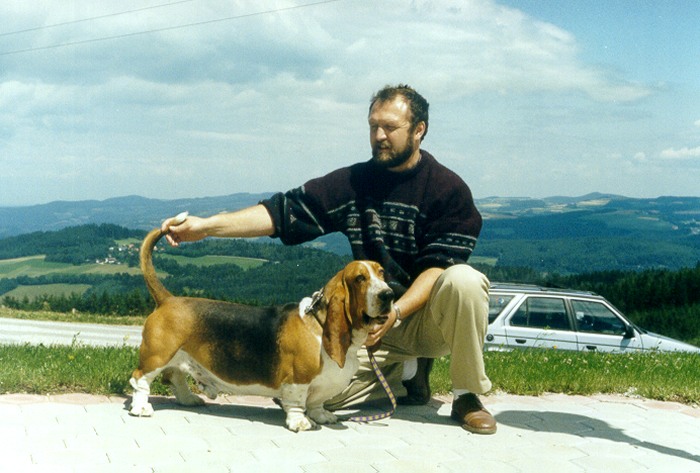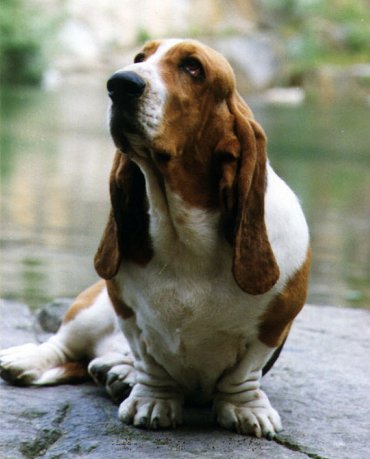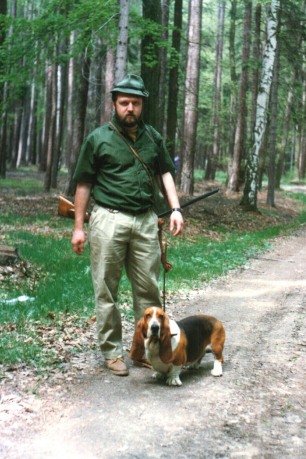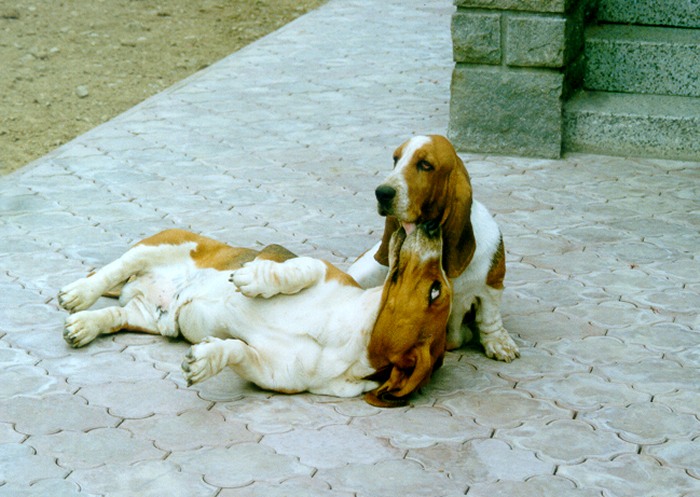 DINO and JUDITA BOHEMIA HORRIDO - parents od litter "N"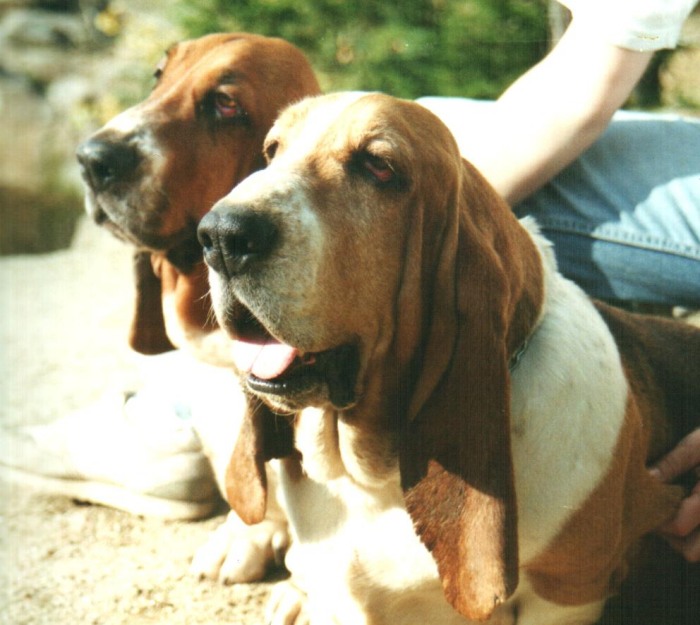 2001: 7 years old DINO with his daughter - AICHA IGNORE, breeder: family Gregor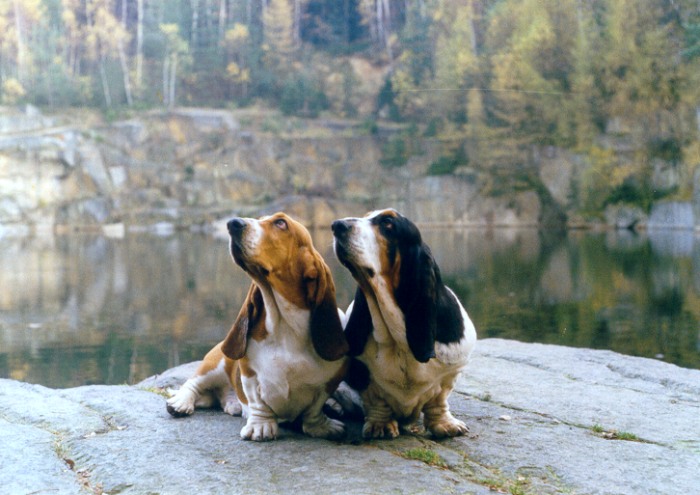 DINO and ATILLA BOHEMIA HORRIDO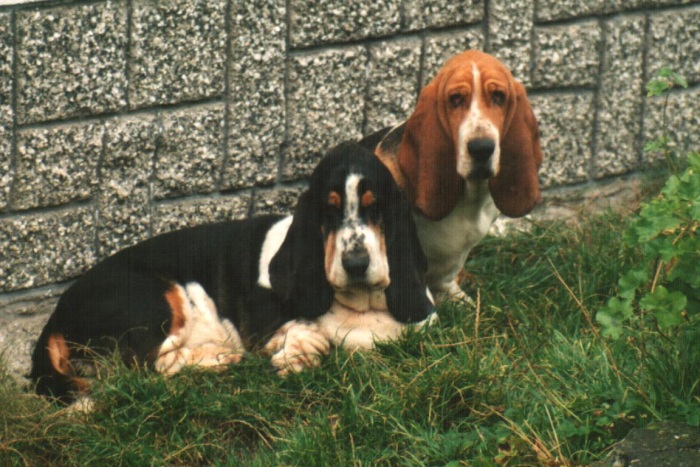 ATILLA A DINO BOHEMIA HORRIDO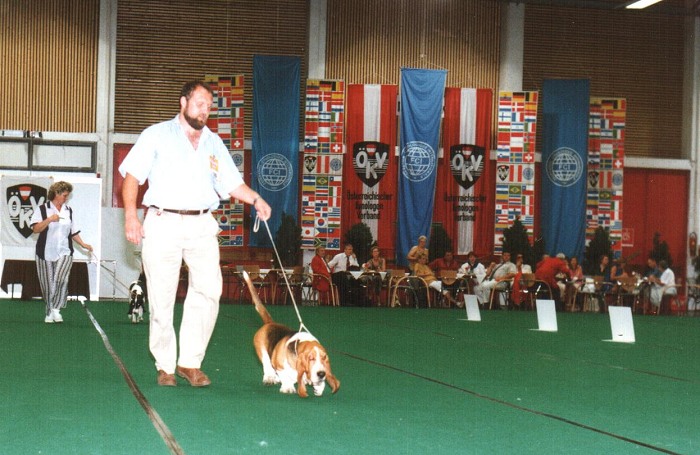 DINO WELS, Austria - BEST IN GROUP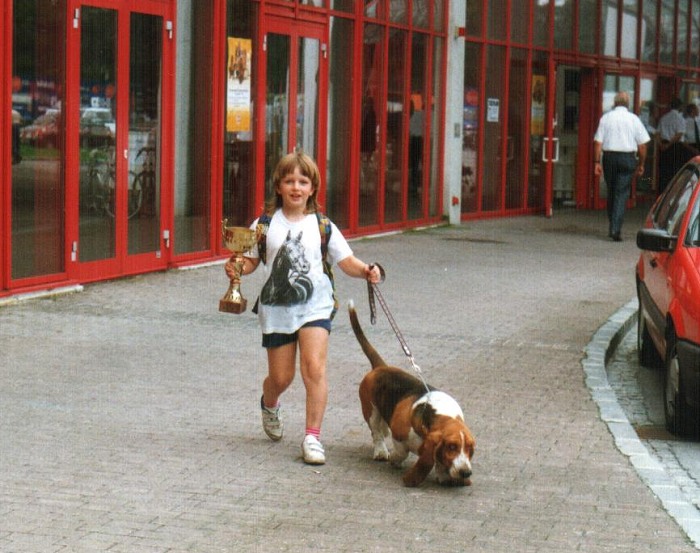 DINO WELS, Austria - BEST IN GROUP .. here the passion for shows in Eva beginns...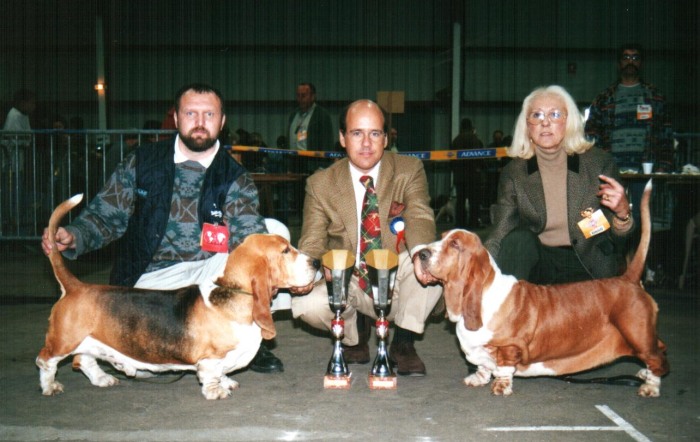 ROUEN, France, 2000 - DINO received CACIB; the title BOB got BIG BONE IJMOGEN, own. F.SCHICK; judge: JOSÉ HOMEM DE MELLO, Portugal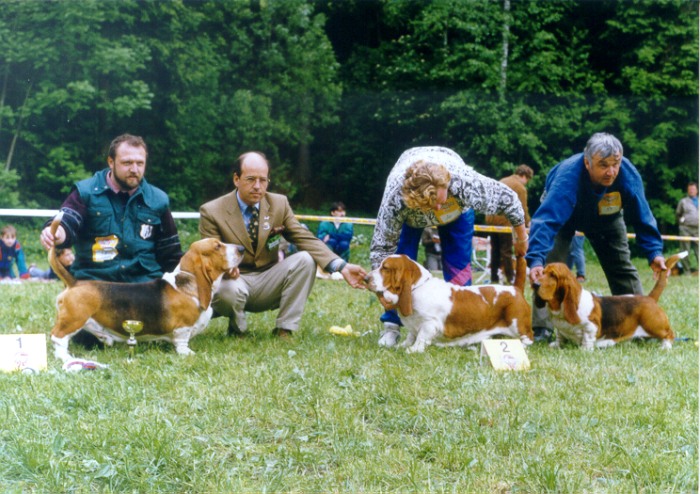 Club Show CZ 1997, Champion class -from the left: 1st and CAC DINO BOHEMIA HORRIDO, 2nd BELVEDER and 3rd EBONY DOMINIK
judge: JOSÉ HOMEM DE MELLO, Portugal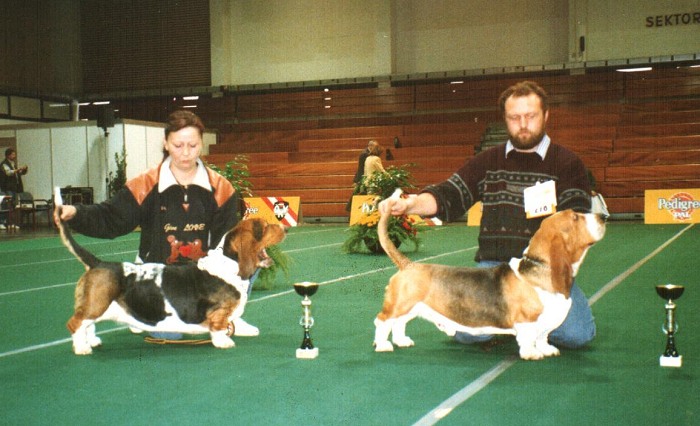 WELS, Austria, 1996 - on the left: DORIS DOMINIK - CACIB, on the right: DINO BOHEMIA HORRIDO - CACA, CACIB, BOB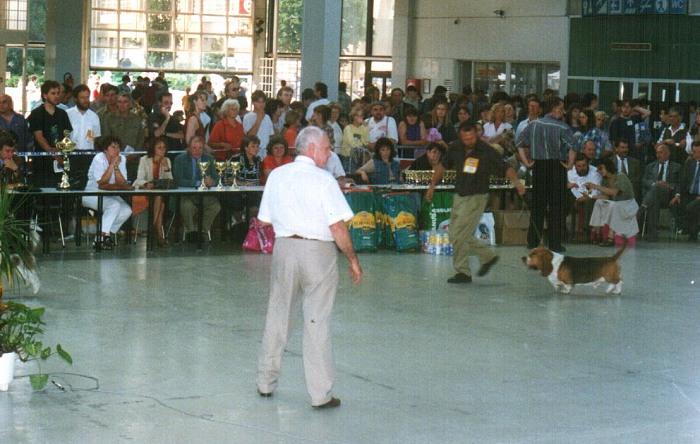 BRNO 1996 - DINO BOHEMIA HORRIDO: BEST IN GROUP, judge: V DVOŘÁKOVÁ and F.ŠIMEK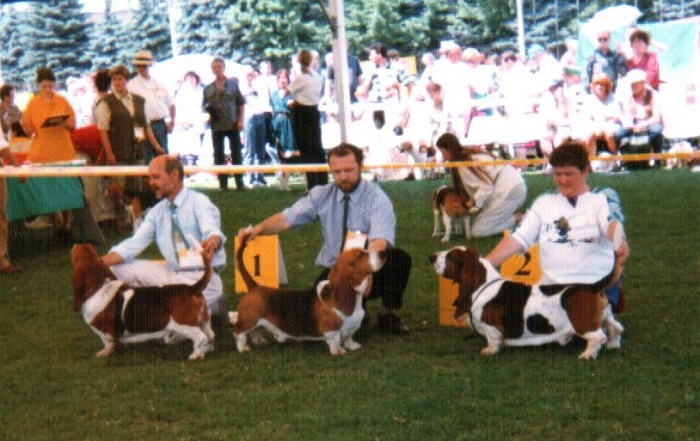 World Show Budapest, Hungary, 1996 - r.CAC in open class, judge Z.KUPFENBERG, IZRAEL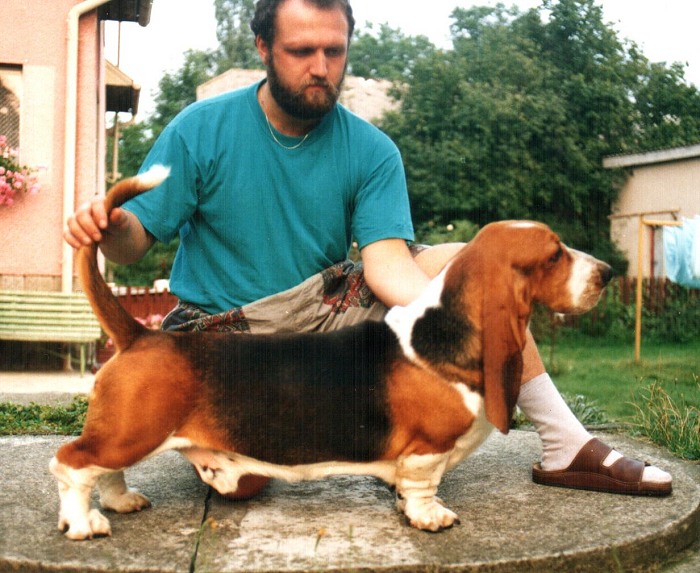 1995 - 8 months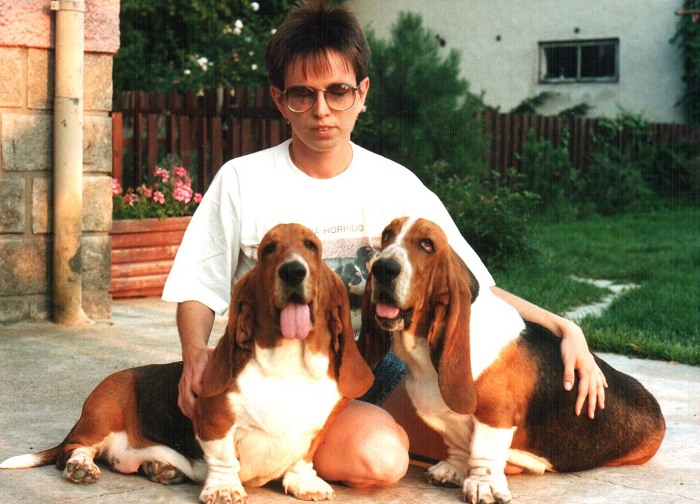 DAGGI and DINO BOHEMIA HORRIDO - brother and sister