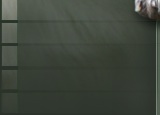 Czech Junior Champion
Czech Champion
Slovakian Champion
German VDH Chanpion
Austrian Champion


International Champion FCI
Club Winner of Austria 2005, 2007 a 2009
Club Champion of Basset Klub ČR
BIG 5th at CACIB Salzburg 2006
Hunting exams - 1st prize, CACT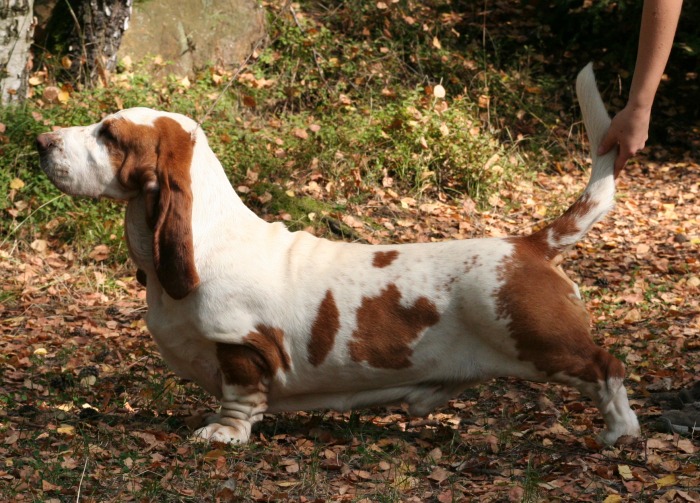 VELVET in age of 6 years


Velvet together with his sister Victoria represent the 4th generation of our own breeding. They are offsprings of our female Judita Bohemia Horrido and english male imported to Belgium Balmacara Baxter, called Banjo.
He was born as 3rd bicolor in our kennel. As the time was passing by - he convinced us that he is the One to stay in our kennel for further breeding.
We appreciate his outstanding communicability and natural intelligence. He does not carry any exaggerated breed characteristics and it is also propably one of the reasons why he, in his 8 years, didn't need any vet care than for regular vaccination and removing of dental plaque.
He is the most succesfull male of our kennel in number of Champion certificates. He became pioneer in his breed in Junior Handling with Eva in 2004-2007.
In his age of 4 years I brought him a partner bitch, so I am happy to enjoy his offsprings now. In combination with Zofia Queenś Hermelín, he gave us very promissing 5th generation of our kennel.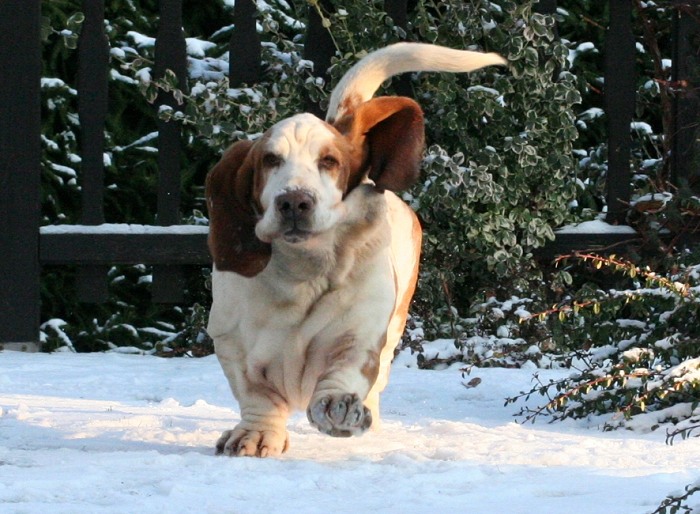 Velvet is still full of vitality and temperament even in age of 8 years.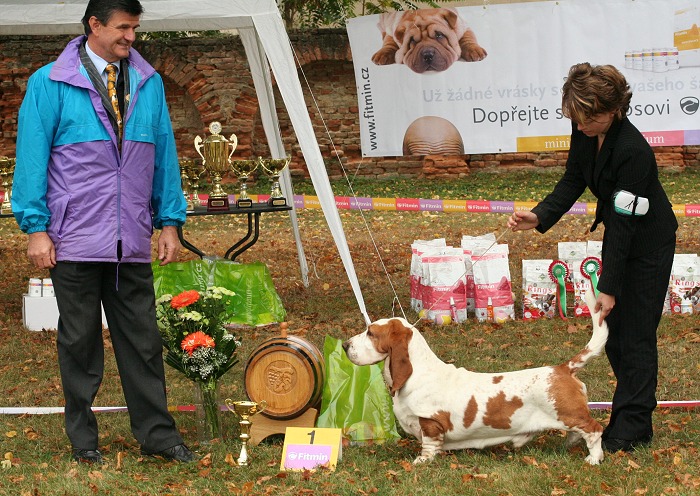 Special show KCHH Čejkovice 2009 - Exc.1 CAC, 2nd Best male pes; JUDGE: B.KAVČIČ, SLO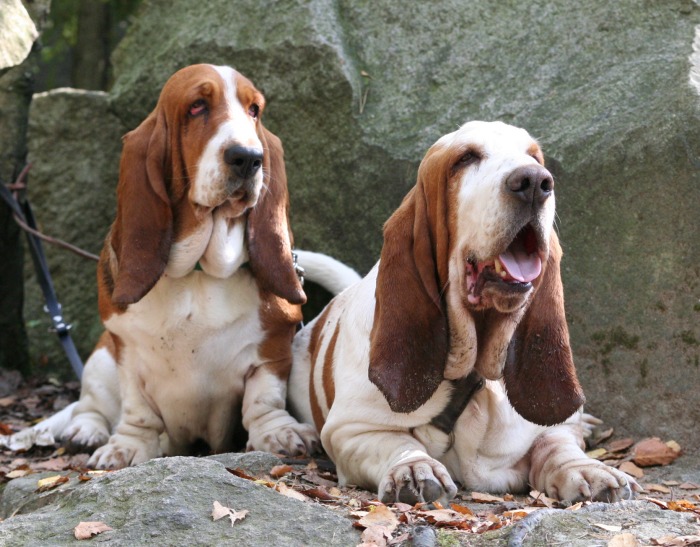 Summer 2009 with FIESTA REZIHEGYI VÍG DÖMPER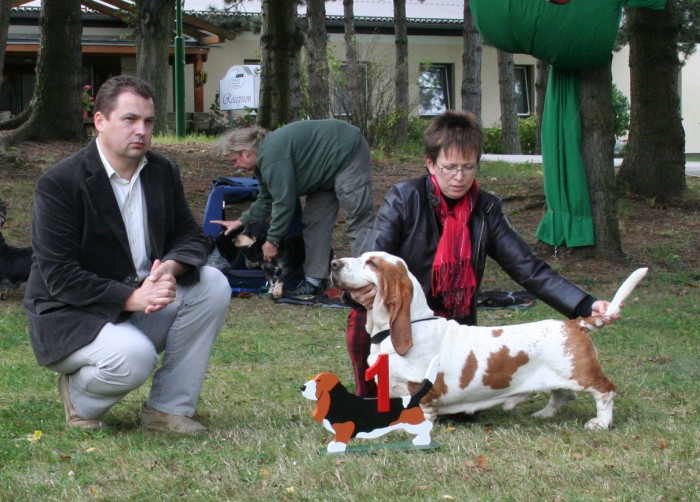 Velvet Bohemia Horrido - CACA, Club Winner 2009, judge: T.Mroczek, PL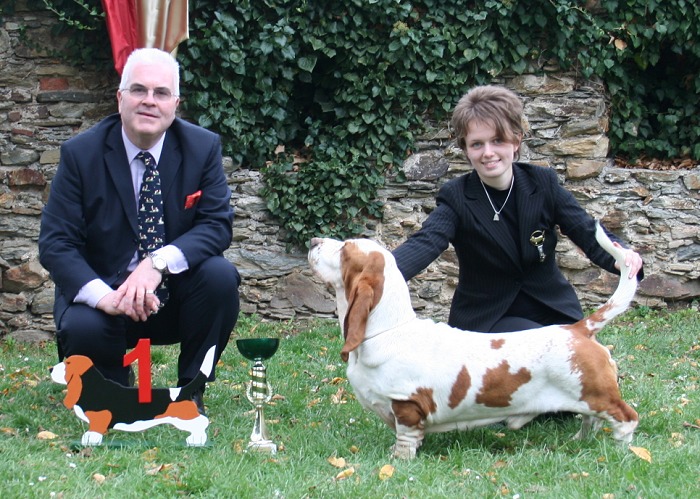 Club Show Austria 2007 - Exc.1 CACA, Club Winner - JUDGE: C.Gillander, GB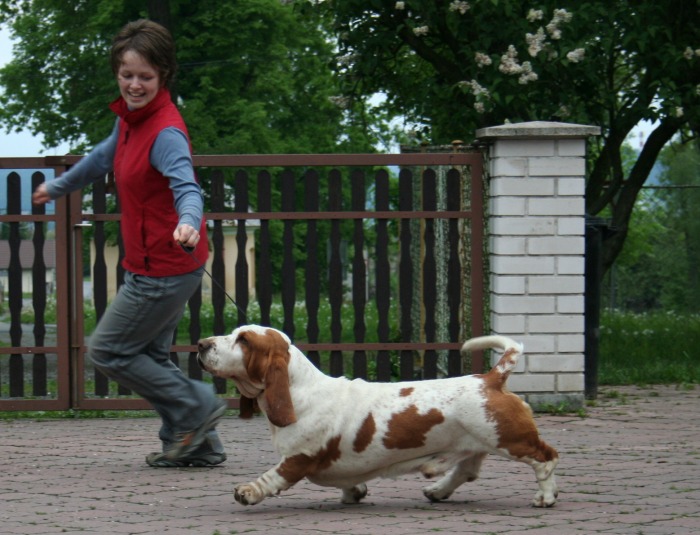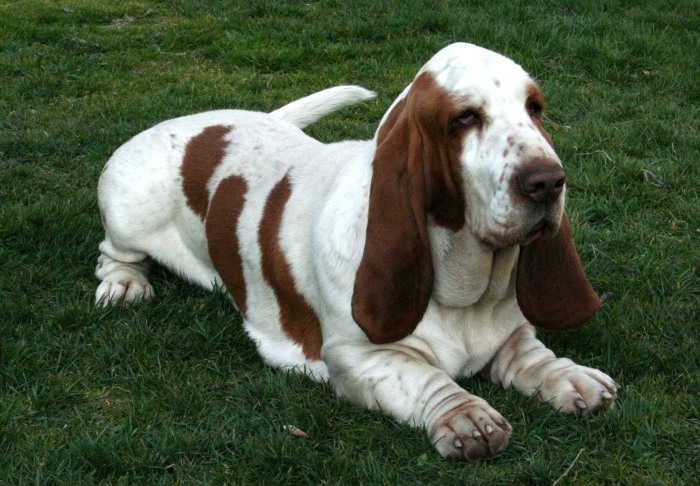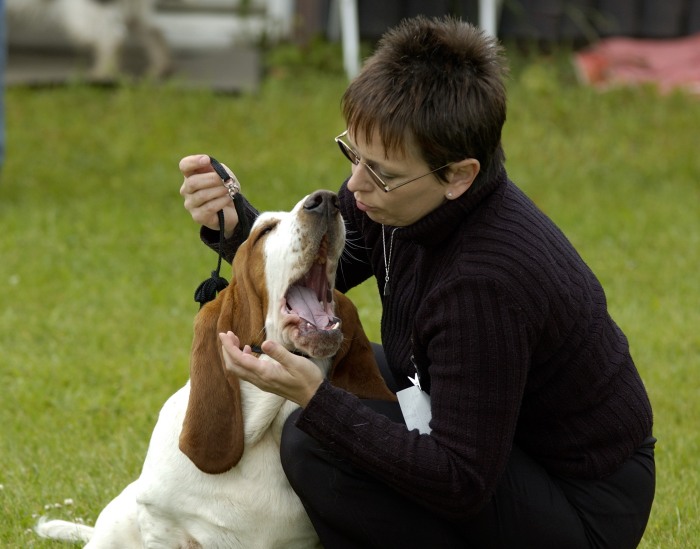 Bored at club show ....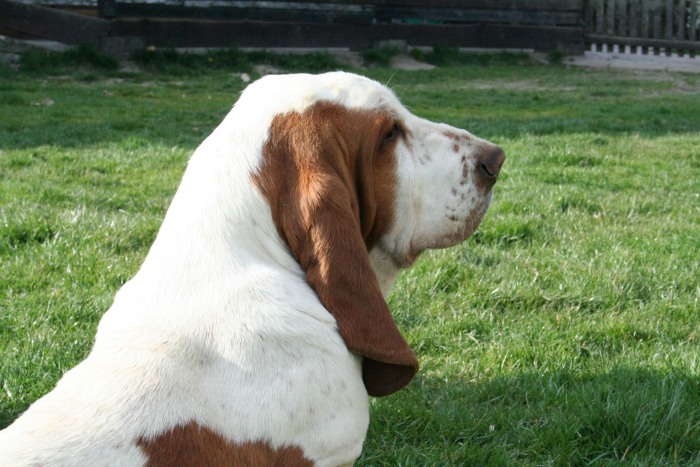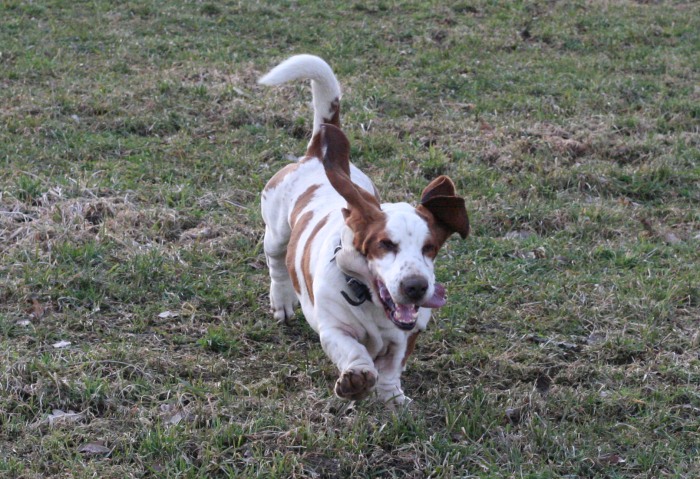 VELVET 5 years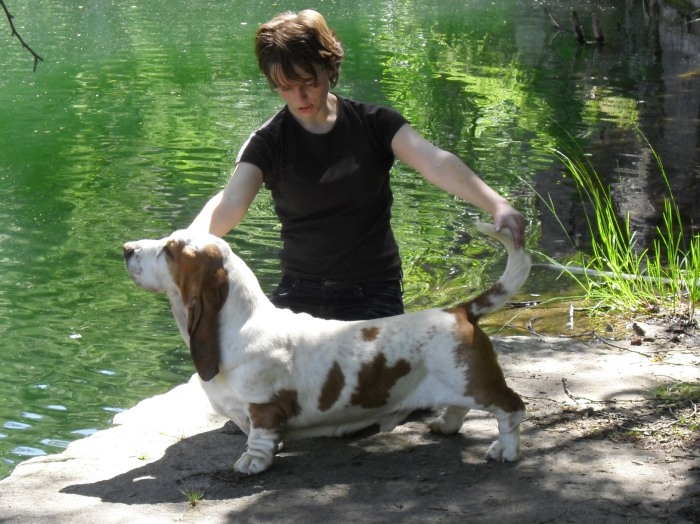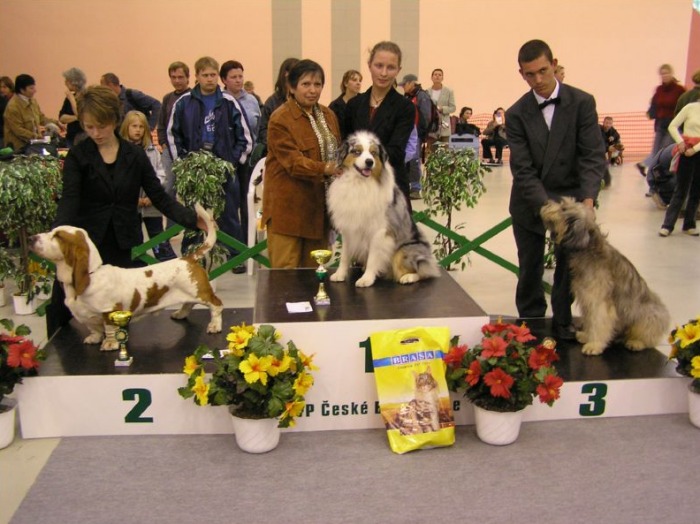 VELVET in JUNIOR HANDLING, ČESKÉ BUDĚJOVICE 2006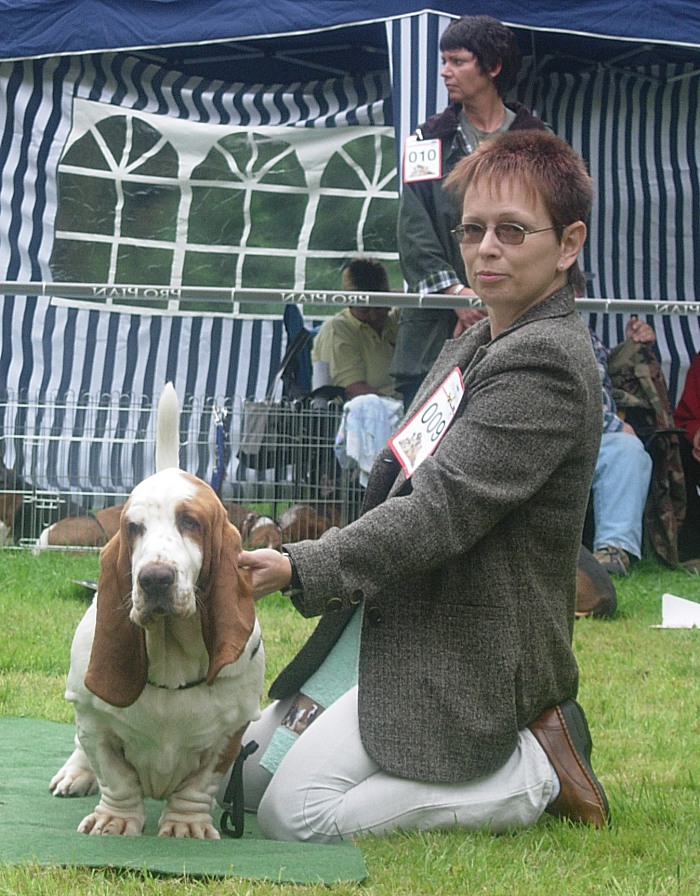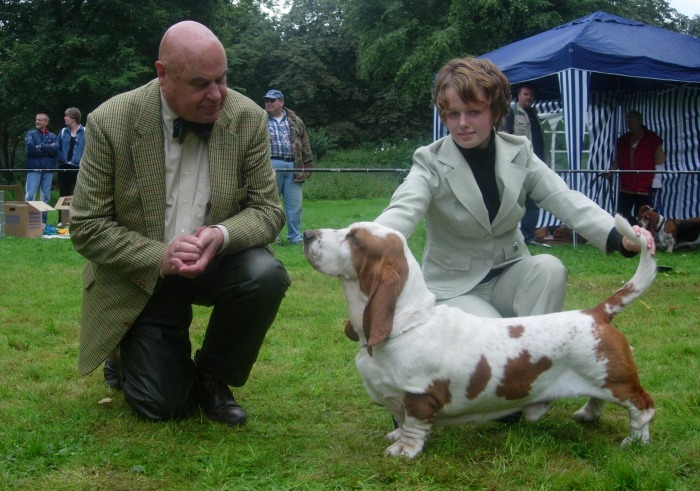 Club Show in Germany 2006 - Exc.1 VDH, r.CAC, 2nd Best male - JUDGE: S.PETER, D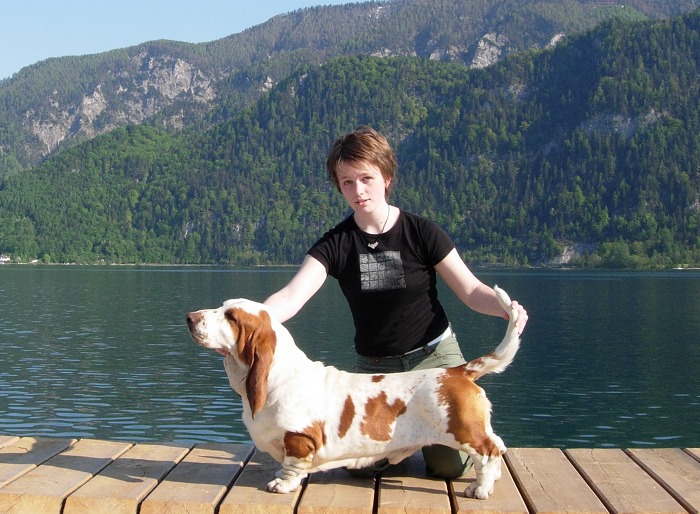 SALZBURG 2006 - CACA, CACIB, BOB, BIG 5th, JUDGE: MARIA KAVČIČ, SLO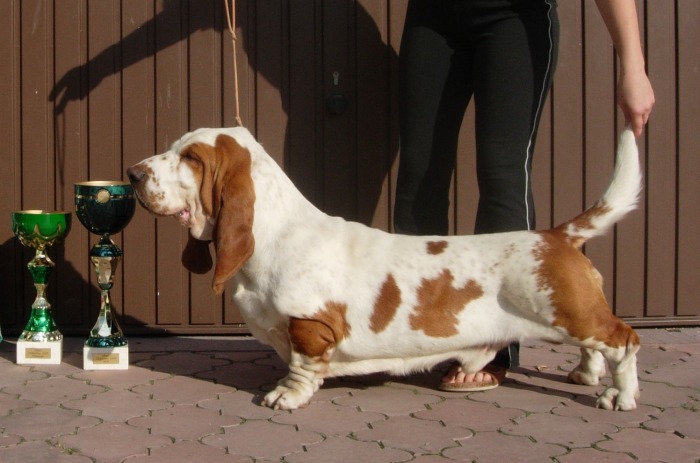 VELVET in age of 2,5 years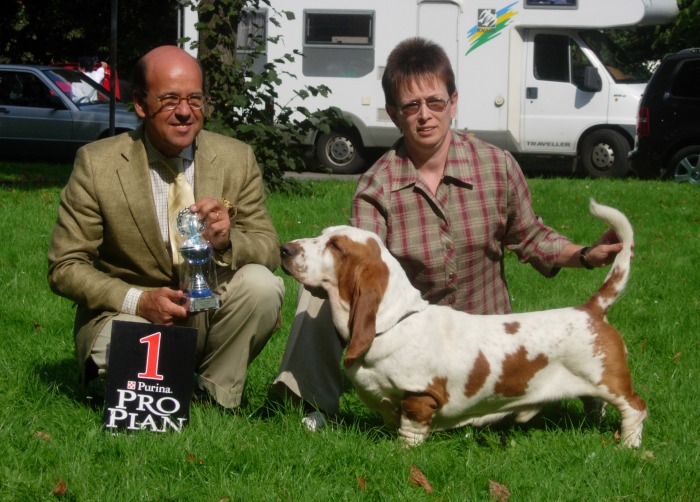 Club Show Germany 2005 - Exc.1 VDH Anwartschaft - JUDGE: J.HOMEM DE MELLO, P (kennel DOS SETTE MOINHOS)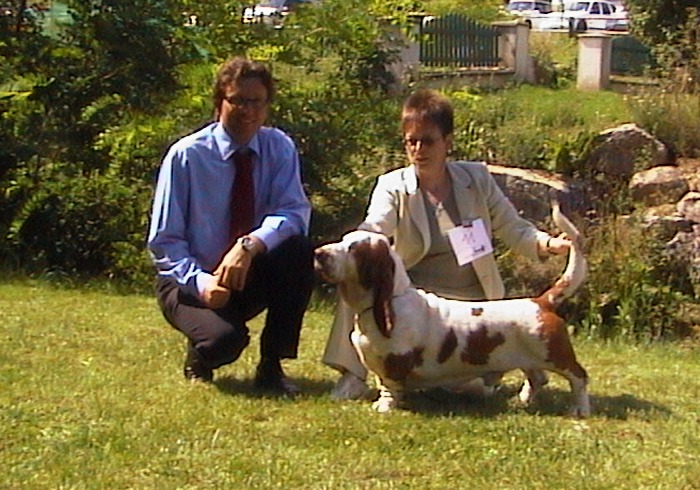 Club Show Austria 2005 - Exc.1 CACA, Club Winner, BOB - judge: BORSFAI CSABA, HU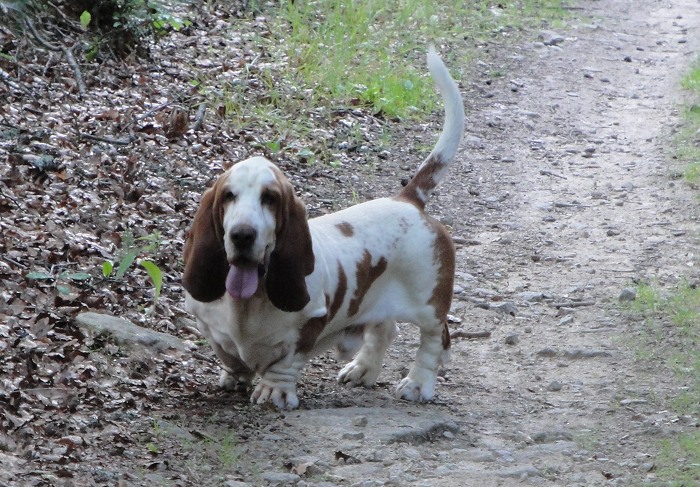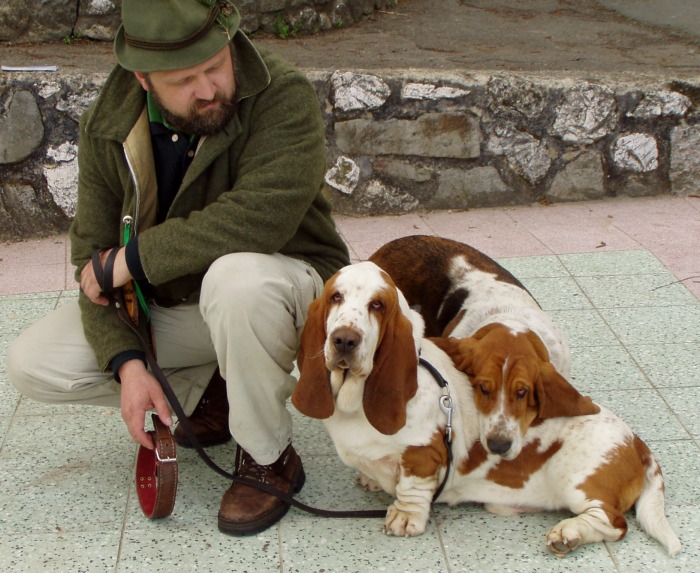 VELVET with sister VICTORIA at hunting exams in BLUČINA, 2005. Velvet received CACT and 1st price!


CACIB BERLIN 2005 - VDH ANWARTSCHAFT, CAC, CACIB, JUDGE: H.VOGT, D (kennel MAINBRIDGE)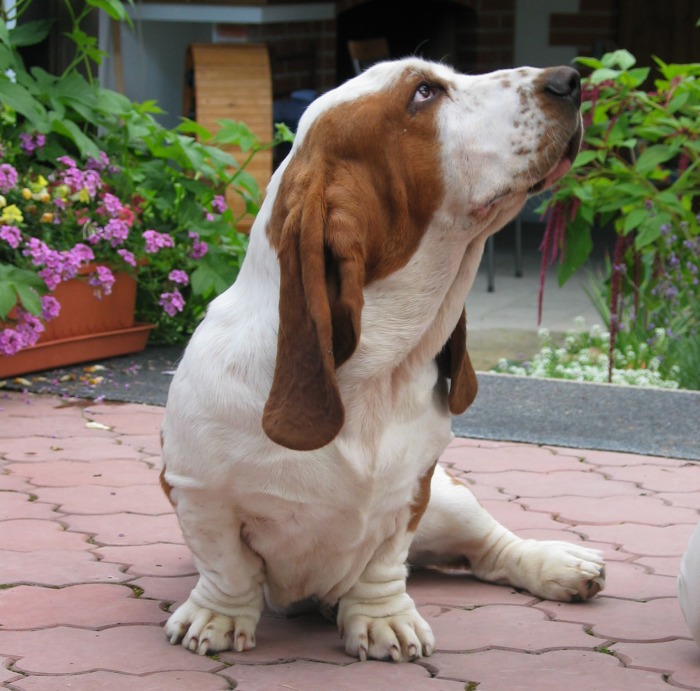 VELVET in age if 15 months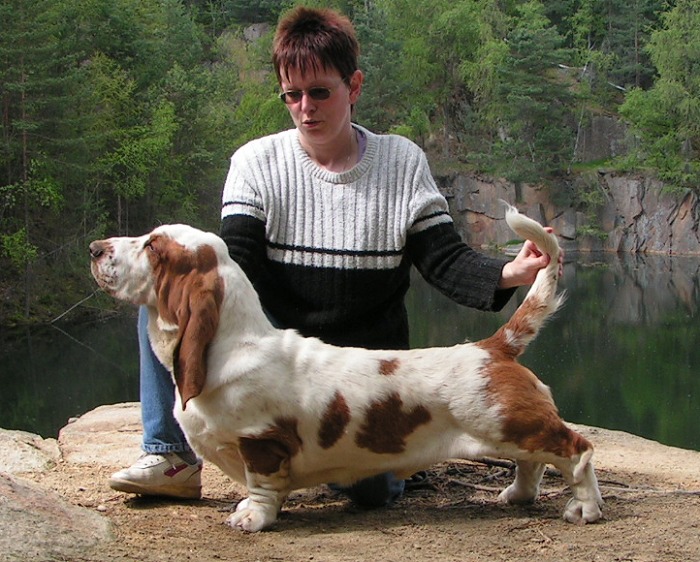 VELVET - 1 year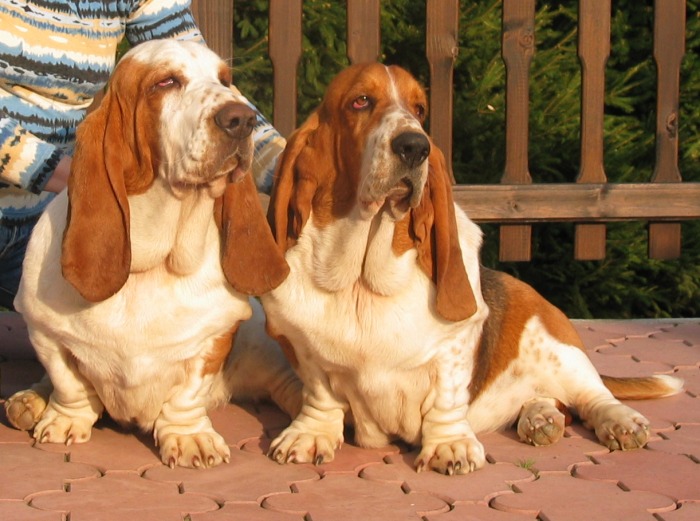 VELVET with sister VICTORIA, 1 year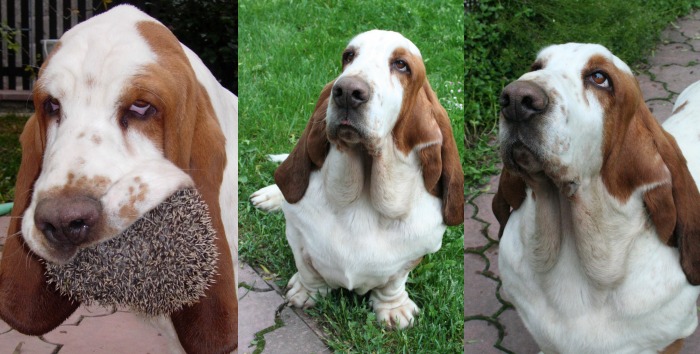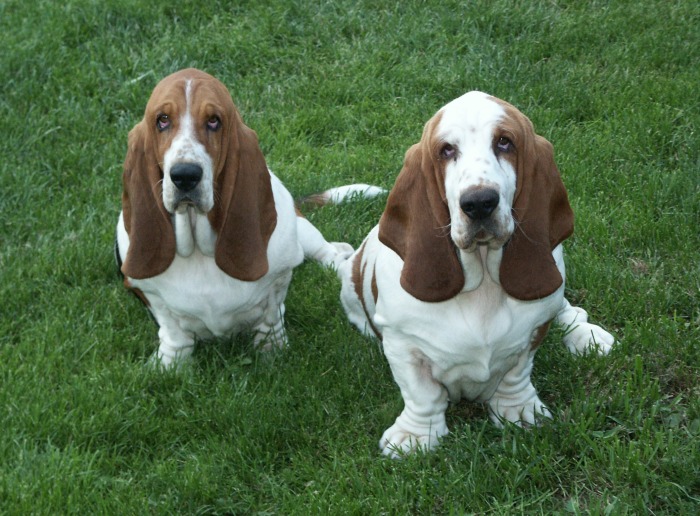 VELVET with sister VICTORIA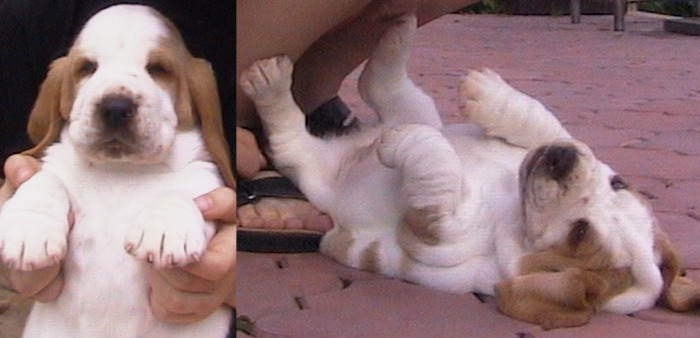 5 weeks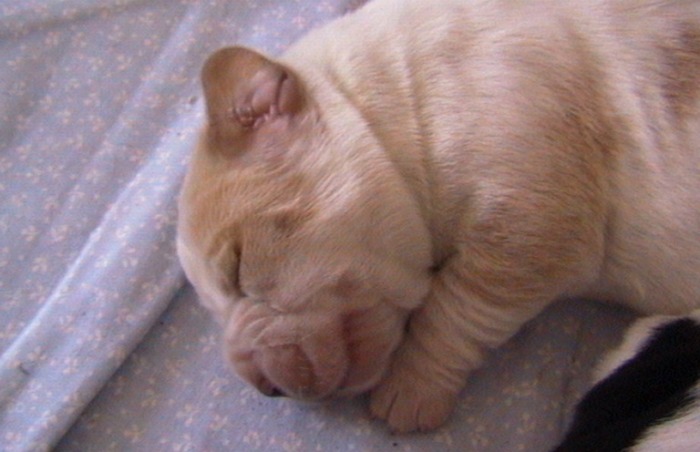 1 week